<< All News
Tuesday, September 20, 2022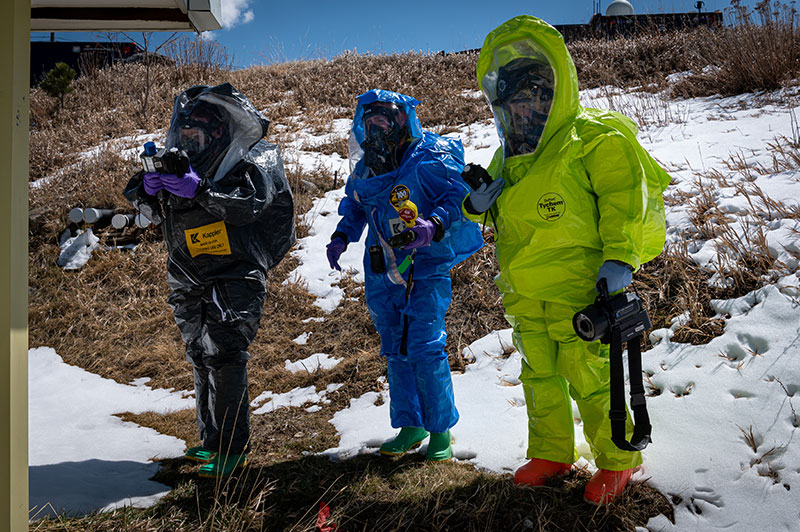 Bismarck, N.D. — The North Dakota National Guard's 81st Civil Support Team (CST) will conduct a joint training exercise with the staff at the Bismarck Water Treatment Facility Center on Friday, Sept. 23. The purpose of the exercise is to practice and test the capabilities of the team to respond to a hazardous materials event as well as to partner with local government entities. The exercise is expected to start at about 9:00 a.m. and conclude by 3 p.m.
The CST will conduct a survey of the building and a sampling mission in full HAZMAT (hazardous materials) suits to collect a sample and analyze it in their mobile laboratory.
Follow-on missions will include searching the facility for additional devices and determining the extent of the simulated contamination. The exercise is an opportunity for the CST to test their decontamination procedures and communications equipment. Optimal time for media to report on the training is from 10:30 a.m. to 11:00 a.m.
The 81st CST, comprised of North Dakota National Guard Soldiers and Airmen, stands ready to respond immediately, at any time of day or night, to chemical, nuclear, biological, radiological, and explosive hazards.
WHO: 81st Civil Support Team and City of Bismarck Water Treatment Facility Staff
WHAT: Training exercise; response to unknown potential hazardous materials threat
WHERE: Bismarck Water Treatment Plant, 615 River Road, Bismarck, N.D. 58506
WHEN: Friday, Sept. 23, 2022, from 09:00 a.m. to 3:00 p.m.
MEDIA: No pre-coordination necessary. Best times for media is expected to be 10:30 a.m. to 11:00 a.m.
——
The North Dakota National Guard is a trained and highly motivated force of about 4,000 Citizen-Soldiers and Citizen-Airmen. We are always prepared to provide ready units, individuals and equipment in support of our communities, state and nation.  Always ready, always there.
###  
<< All News