<< All News
Thursday, January 5, 2023 - 11:00pm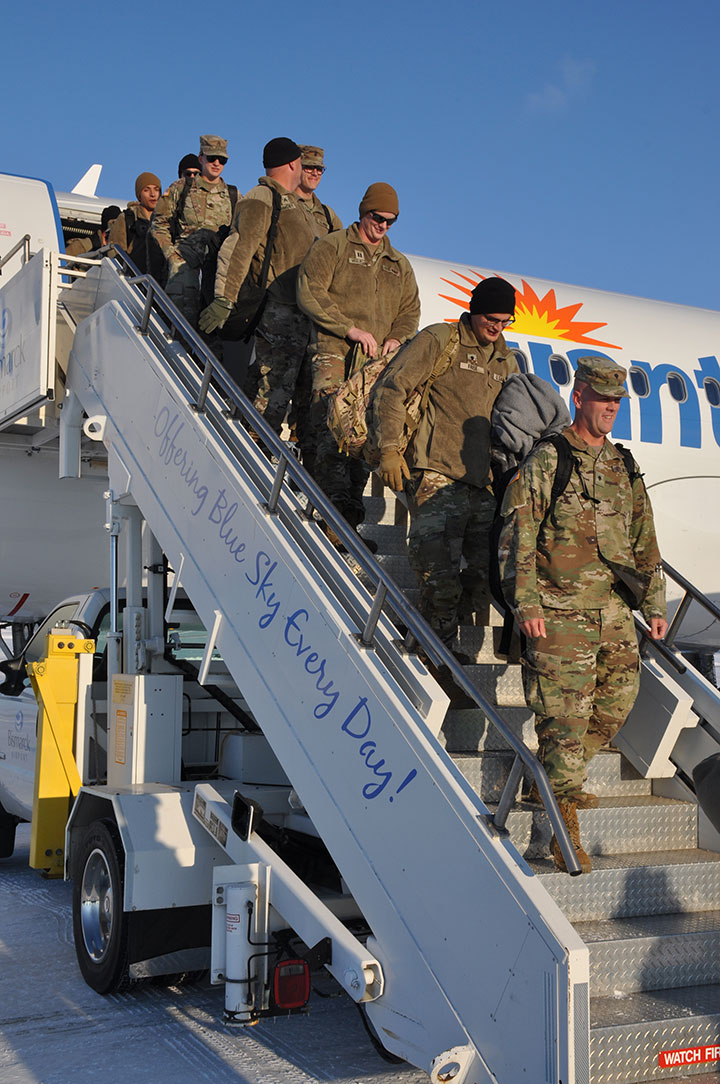 BISMARCK, N.D. — The Soldiers and families of the North Dakota National Guard's Bismarck-based 957th Engineer Company (Multi-role Bridge) will be formally honored with a welcome home ceremony scheduled for 1 p.m., Sunday, Jan. 8 at the Bismarck Event Center, Bismarck. The public and media are invited.
The Guard members will be recognized for their year-long service in support of the U.S. Customs and Border Protection's (CBP) mission along the southwest border. Under the direction of U.S. Northern Command and Joint Task Force North, the 957th Engineer Company's mission was to assist the CBP by providing detection and monitoring support.  This mission enhancing support enabled CBP agents to conduct their law enforcement mission more efficiently.  About 125 Guard Soldiers served on this mission.
Lt. Gov. Tammy Miller, Sen. John Hoeven, Sen. Kevin Cramer, Maj. Gen. Al Dohrmann, adjutant general and the North Dakota National Guard's senior enlisted leader Command Sgt. Maj. Jason Magnusson are scheduled to render remarks.
The unit returned home in mid-November.  Two Soldiers were recognized during this mission for their role in rescuing drowning migrants on March 22, 2022.
               WHAT: 957th Engineer Company (Multi-role Bridge) welcome home ceremony
               WHEN: 1:00 p.m., Jan. 8, 2023
               WHERE: Bismarck Event Center, Exhibit Hall A, First Floor, 315 South 5th Street, Bismarck, North Dakota 58504
——
The North Dakota National Guard is a trained and highly motivated force of about 4,000 Citizen-Soldiers and Citizen-Airmen.  We are always prepared to provide ready units, individuals and equipment in support of our communities, state and nation.  Always ready, always there.
###
<< All News