<< All News
Monday, June 8, 2020
Categories:
CARLISLE BARRACKS, PA. — Chaplain (Col.) David L. Johnson, North Dakota Army National Guard, graduated from the United States Army War College at Carlisle, Pa. with a master's degree in Strategic Studies on June 5, 2020.
Commencement guest speaker was Gen. Paul M. Nakasone, Commander of U.S. Cyber Command and Director of National Security Agency. A 2007 grad of the Army War College, Nakasone spoke about strategic leadership challenges in an era of evolving threats.
A resident of Bismarck, N.D., Johnson graduated from Luther Theological Seminary in 1995 and Augsburg University in 1991. Johnson serves as the State Chaplain for the N.D. National Guard.
The U.S. Army War College's 10-month curriculum educates and develops senior military officers from the Army, Navy, Air Force, Marine Corps, and Coast Guard, as well as senior foreign military officers and civilian officials from a variety of federal agencies, to serve in strategic level command and staff positions worldwide.
While at the Army War College, he completed a research project on Religious Engagement and State Partnership: Case Study in Strategic Coordination.
——
The North Dakota National Guard is a trained and highly motivated force of about 4,000 Citizen-Soldiers and Citizen-Airmen.  We are always prepared to provide ready units, individuals and equipment in support of our communities, state and nation.  Always ready, always there.
###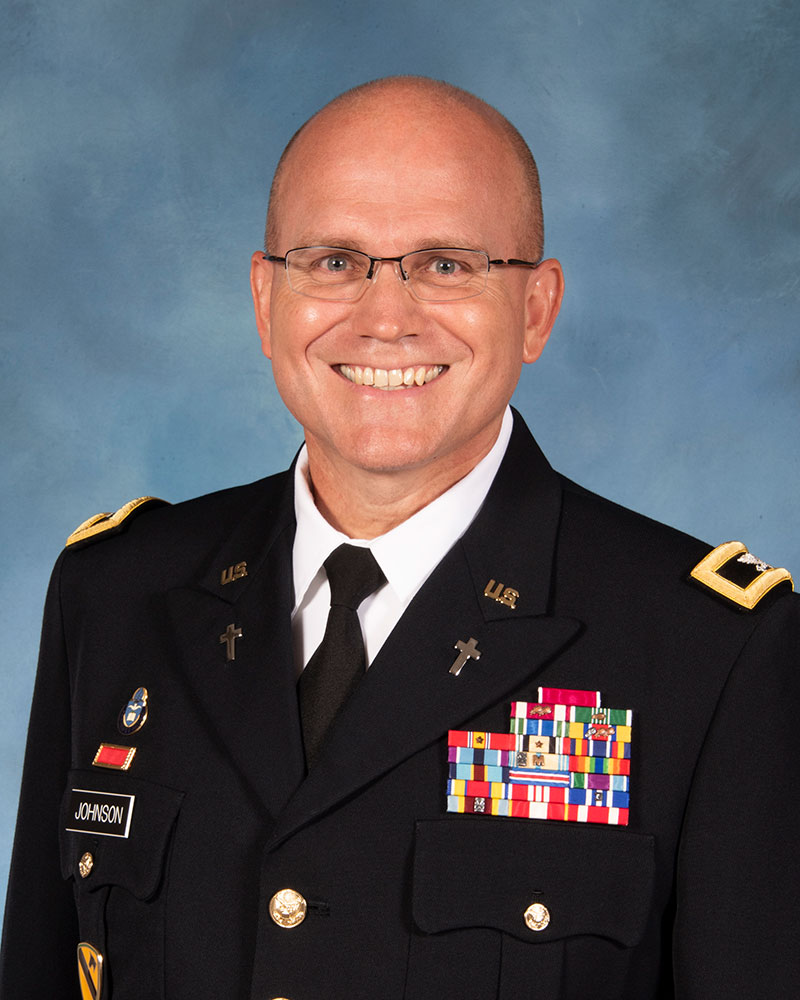 << All News