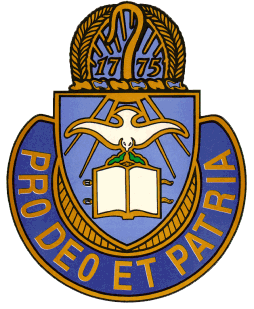 Office of the Chaplain
The NDNG Office of the Chaplain consists of Army National Guard and Air National Guard Chaplains, Religious Affairs Airmen/Specialists, and Licensed Social Workers.
The Mission of our team is to provide, in our respective areas, religious and spiritual support, as well as emotional and mental health support to NDNG Warriors and their Families. Chaplains and Licensed Social Workers are glad to travel in order to meet with Warriors and Families at any time, day or night.
SERVICES PROVIDED
Religious Support & Pastoral Care (Military/Family)
Counseling & Referral
Crisis Intervention
Relationship Issues
Single Soldier/Airman Relationship Training
Marriage Enrichment Training
Reintegration Support (Military/Family)
Deployment Support – Families
Connect Military/Families to Resources
Full-Time Staff
NDNG State/Staff Chaplain
CH (Lt. Col.) Jon Wymer
701.333.3006 or 701.205.5952
jonathan.d.wymer2.mil@mail.mil
Bismarck, ND (RJB Armory)
Air Guard Staff
Ch. (Maj.) Dellas Herbel
701.451.2678 or 701.552.2883
Fargo, ND (119th Wing)
NDNG Licensed Social Worker
Ann Stark
701.451.6093 or 701.866.7933
Fargo, ND (Fargo Armory)
Army Guard Staff
CH (Maj.) Scott Noyes
701.665.7895 or 701.381.2168
Devils Lake, ND (Camp Grafton)
Sgt. Chad Franson
701.333.3350
Bismarck, ND (RJB Armory)