Medium
Holistic Health & Fitness (H2F)
For more information on H2F, including the five domains of wellness, please contact the State Command Sergeant Major at 701-333-2292
Medium

If you or someone you know is in crisis, contact the 988 Suicide and Crisis Lifeline which offers 24/7 support through phone, text or chat features.
Medium
Vision: "H2F drives innovation across the Total Army, while creating historic cultural change throughout the force, positively impacting Soldier performance, lethality, readiness, effectiveness, and health."
Core Tenants: "Prevent, Prepare, and Educate."
•
PREVENT
– Musculoskeletal injuries (MSKIs), ACFT failures, height/weight failures, obesity, training injuries, illness, lost duty days, and a culture of apathy.
•
PREPARE
– Soldiers both physically and mentally for the rigors of real world missions both at home and abroad by identifying performance gaps, while creating roadmaps for achieving peak performance, readiness, and resilience in the future.
•
EDUCATE
– The force through pertinent and meaningful resources and training so as to influence positive, self-sustaining, cultural change across the force.
H2F System Goals: Improving Soldier readiness and lethality, optimizing physical/non-physical performance, reducing injury rates, improving rehabilitation after injury, and increasing overall effectiveness.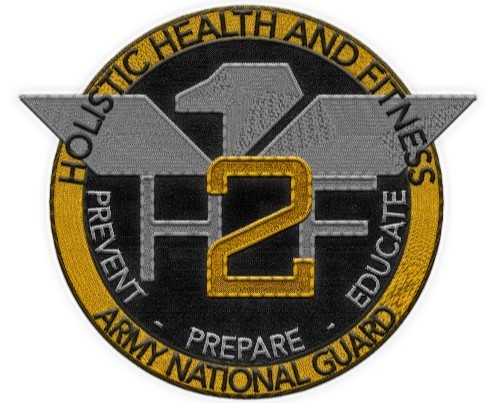 Medium
Health and Wellness Phone/Tablet Applications
Available within your Apple App Store or Google Play Store