<< All News
Wednesday, March 22, 2023
BISMARCK, N.D. — A North Dakota Army National Guard unit has received an alert for possible mobilization. If ordered to mobilize, the Bismarck-based Detachment 7, Company C, 2nd Battalion, 245th Aviation Regiment would deploy to the U.S. Central Command (USCENTCOM) area of operations sometime late summer 2023.
If ordered to mobilize, about six Soldiers are expected to be deployed about one year. The unit operates a C-12 Huron aircraft which provides transportation of personnel and light cargo.
"Our Army aviation Soldiers are professional and well trained with an exceptional safety record," said Brig. Gen. Jon Erickson, commander of the North Dakota Army National Guard. "I remain grateful for the outstanding support provided by our Families, employers and communities. This unyielding support helps our Soldiers successfully accomplish their missions."
If mobilized, this would be the unit's second mobilization. Detachment 7 served in the Horn of Africa area from August 2018 to June 2019.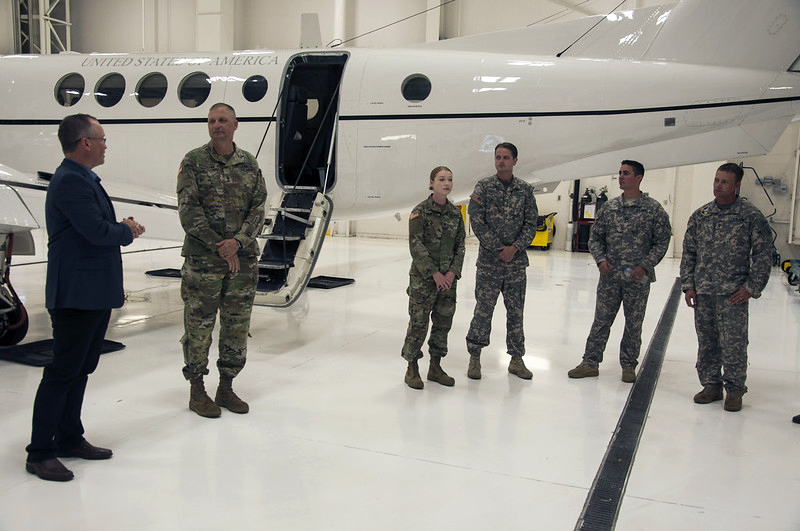 ——
The North Dakota National Guard is a trained and highly motivated force of about 4,000 Citizen-Soldiers and Citizen-Airmen.  We are always prepared to provide ready units, individuals and equipment in support of our communities, state and nation.  Always ready, always there.
###
<< All News