<< All News
Friday, September 30, 2022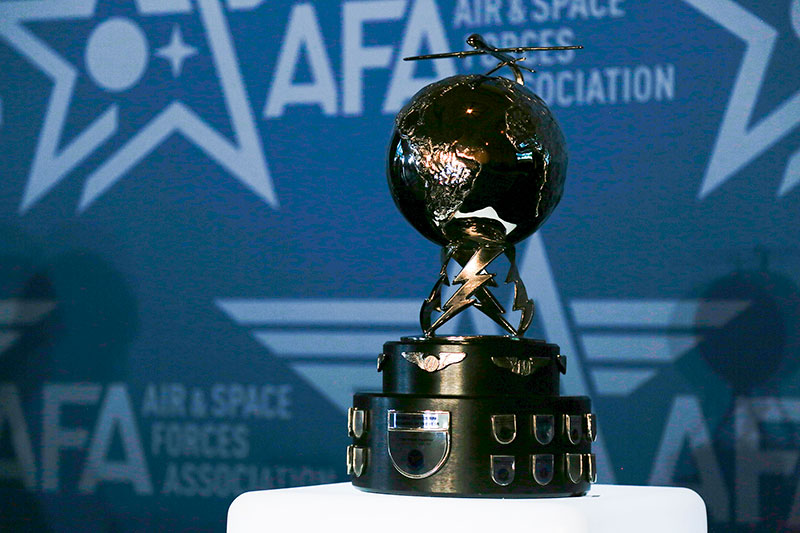 FARGO, N.D. — The 178th Attack Squadron, of the North Dakota Air National Guard (NDANG), was recently recognized with the General Atomics Remotely Piloted Aircraft Trophy for 2021.  
The 178th is the first Air National Guard (ANG) unit to earn this prestigious award, which is presented annually to the most outstanding remotely piloted aircraft (RPA) squadron in the U.S. Air Force. However, this is not the first time the Happy Hooligans have been recognized as the best U.S. Air Force squadron in their primary flying mission.  
The Hooligans were similarly recognized in 2009 when the 177th Airlift Squadron received the Joint Operational Support Airlift Center (JOSAC) Squadron of the Year award in the U.S. Air Force small aircraft category, while operating the C-21 Lear Jet.  
The Happy Hooligans also received the Hughes Achievement Award Trophy, as the top fighter interceptor unit in the U.S. Air Force in 1974 and 1994. They were the first ANG unit to win this trophy twice.  
"The Happy Hooligans are honored to be awarded the prestigious General Atomics trophy, representing the USAF's outstanding remotely piloted unit," said Col. Mitch Johnson, 119th Wing commander. "Our 178th Attack Squadron continues to expertly execute their missions, build teams, and exemplify the National Guard's ethos and motto 'Always Ready, Always There.'"  
The 178th flies the state-of-the-art MQ-9 Reaper aircraft. The MQ-9 is a medium-altitude, long-endurance aircraft, capable of precision attack and reconnaissance, in support of combatant commanders any place in the world for the unit's federal mission, and it has the potential to be used for domestic operations, here at home for natural disasters, such as it has done for the California wildfires and search and rescue missions.  
They routinely fly training missions from their launch and recovery element at the ANG Base in Fargo, where the unit operates the aircraft unarmed and safely in accordance with Federal Aviation Administration and Department of Defense policies and instructions.  
"In 2021, the 178th continually stayed on the leading edge of MQ-9 warfighting excellence and innovation, said Maj. Gen. Keith MacDonald, the ANG Readiness Center commander. "The Happy Hooligans' many accomplishments while protecting the American people, our homeland, and the American way of life, distinctly identify them as the USAF's most outstanding RPA squadron."
——
The North Dakota National Guard is a trained and highly motivated force of about 4,000 Citizen-Soldiers and Citizen-Airmen. We are always prepared to provide ready units, individuals and equipment in support of our communities, state and nation. Always ready, always there.
###
<< All News