<< All News
Friday, September 6, 2019
Categories: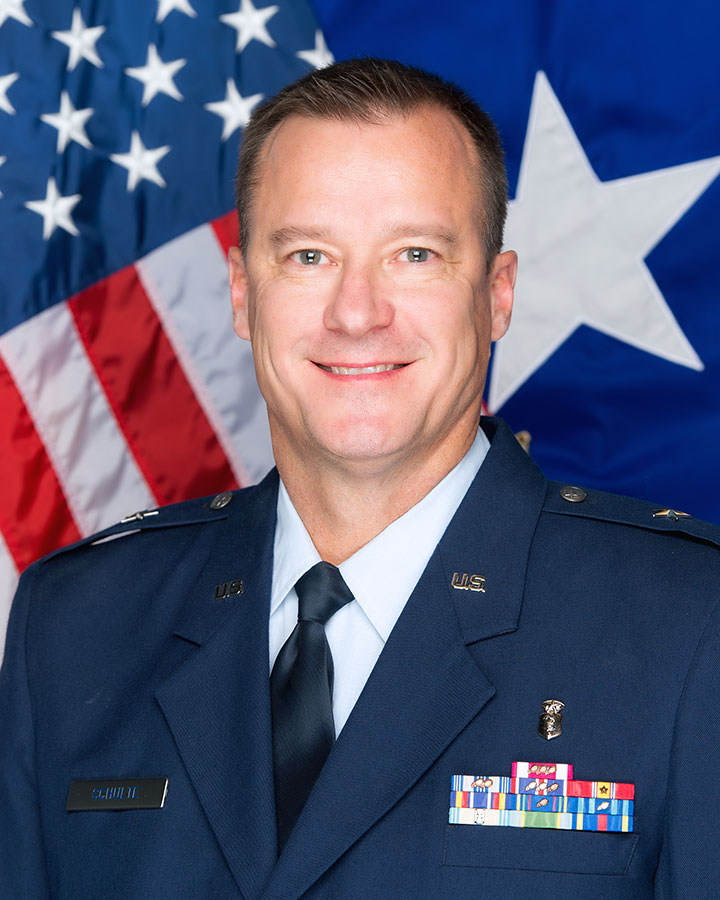 FARGO, N.D. — The North Dakota Air National Guard will honor Robert A. Schulte for his promotion to brigadier general and Brig. Gen. Robert J. Becklund on his retirement after 37 years of military service.
The 119th Wing, known as the Happy Hooligans, will host a ceremony promoting one officer to brigadier general and later, retiring another general officer during a ceremony Saturday, Sept. 7, 2019, beginning at 1:00 p.m. The ceremony will be at Hector Air Base's aircraft maintenance hangar. Media is invited and no pre-coordination is required. Arrive at air base's main gate by 12:30 p.m. for escort to ceremony area.
In 1993, Schulte earned a direct commission in the U.S. Air Force's Biomedical Science Corps and served three years with the 55th Medical Group, Offutt Air Force Base, Omaha, Neb. Following active duty service, he was assigned to the 934th Airlift Wing, U.S. Air Force Reserve, Minneapolis, Minn. In 1999, Schulte transferred to the North Dakota Air National Guard and served as a physical therapist and later commander of the 119th Medical Group, 119th Wing. As the 119th Wing's senior medical officer, he supervises and directs the use of base medical resources in support of the Wing and the remotely stationed 219th Security Forces Squadron, Minot Air Force Base. He received his Bachelor of Science degree in physical therapy from Chicago Medical School, Illinois, and Doctorate of Science from Rocky Mountain University of Health Professions, Provo, Utah. In his civilian profession, he's an associate professor, Physical Therapy at the University of Mary, Bismarck.
Becklund enlisted as a flight simulator technician in 1982 and culminated his career as the chief of staff for the North Dakota Air National Guard and as the full-time deputy adjutant general for the North Dakota National Guard.
From 2004 to 2009, he served as the commander of the 119th Fighter Wing. During his command, the wing went through an unprecedented change from manned to remotely piloted aircraft. His leadership solidified the paradigm shift in the North Dakota Air National Guard, broadening the mission focus which includes intelligence, targeting and nuclear security missions, placing the Happy Hooligans at the forefront of innovation expertise in military remotely piloted aircraft operations. His counsel and leadership has been a driving force to the continued excellence of the North Dakota Air National Guard.
WHAT: Robert Schulte promotion to brigadier general / Brigadier General Robert Becklund retirement ceremony
WHEN: Saturday, Sept. 7, 1:00 p.m.
WHERE: Hector Air Base, N.D. Air National Guard, 1400 32nd Ave N, Fargo.
MEDIA: No pre-coordination required. Arrive at main gate of Hector Air Base, no later than 12:30 p.m. for escort. Contact Maj. Amber Schatz 701-426-5205 for additional information.
————
The North Dakota National Guard is a trained and highly motivated force of about 4,000 Citizen-Soldiers and Citizen-Airmen. We are always prepared to provide ready units, individuals and equipment in support of our communities, state and nation. Always ready, always there.
###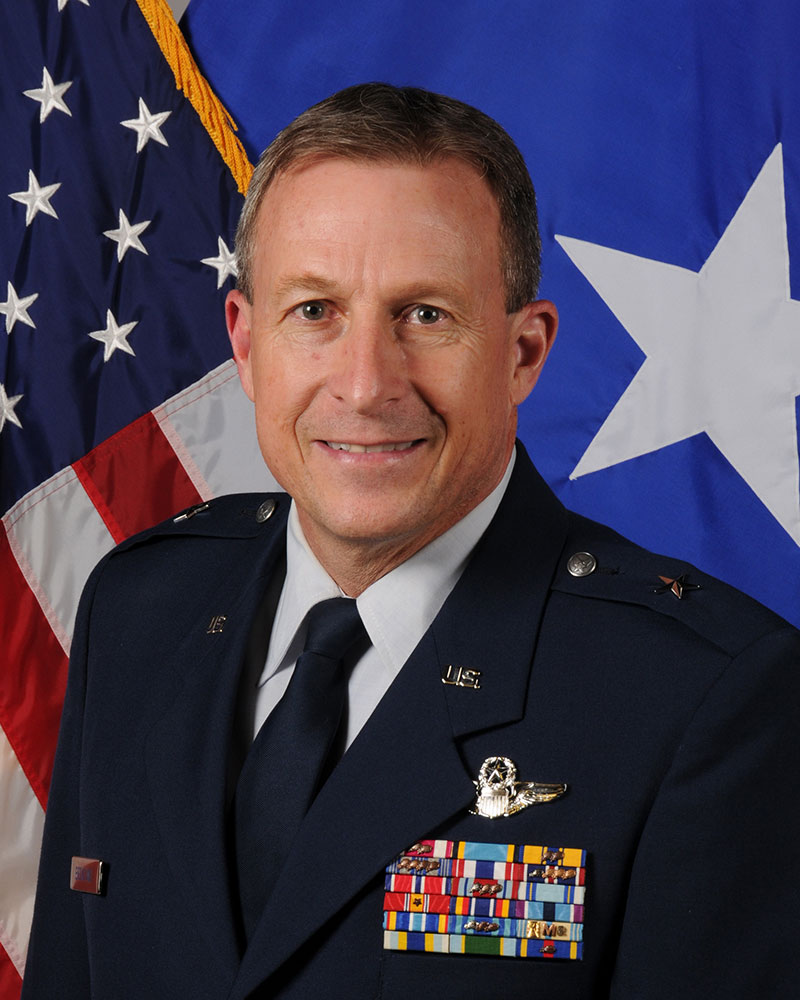 Photo online:
Schulte.jpg: Brig. Gen. (select) Robert A. Schulte. (U.S. Air National Guard photo by Master Sgt. Dave Lipp, 119th Wing/Released)
Becklund.jpg: Brig. Gen. Robert J. Becklund. (U.S. Air National Guard photo by Master Sgt. Dave Lipp, 119th Wing/Released)
<< All News