<< All News
Friday, September 13, 2019
Categories: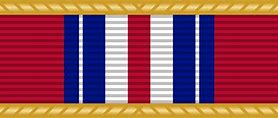 MINOT, N.D. — Maj. Gen. Al Dohrmann, North Dakota adjutant general, announced that Company A, 164th Engineer Battalion was awarded the Valorous Unit Award (VUA) for their actions during their deployment in support of Operation Iraqi Freedom Nov. 2005 to Nov. 2006. The award will formally be presented on Saturday, Sept. 14 at 10 a.m. at the Minot Armed Forces Reserve Center.
The company was deployed as a separate unit with 122 Soldiers and served under the command of the 110th Engineer Battalion of the Missouri Army National Guard. Their main mission was to clear and ensure safety of Main Supply Routes used by friendly forces. This combat engineer task of patrolling travel routes is called Trail Blazing. Company A was credited with locating and disabling about 450 Improvised Explosive Devices (IEDs) and successfully patrolled over 135,000 kilometers of routes.
According to the U.S. Army, the VUA is to be awarded to units of the Armed Forces of the United States for extraordinary heroism in action against an armed enemy while engaged in military operations involving conflict with an opposing foreign force. Or it can be awarded to a unit while serving with friendly foreign forces engaged in an armed conflict against an opposing armed force in which the United States is not a belligerent part for actions occurring on or after 3 August 1963.
Company A suffered one KIA, Spc. Michael L. Hermanson, 21, of Fargo, who died of injuries sustained when his Mine Protected Vehicle came under improvised explosive device, rocket propel grenade and enemy small arms fire while on a route-clearing mission.
The unit was commanded by Maj. Jason Steckler and the senior enlisted leader was Command Sgt. Maj. Steven Palmer.
Soldiers that were members of A Company during the period of time recognized by the award, may wear the award permanently on their dress uniforms. On Sept 2, 2008, Company A was converted to Forward Support Company, 164th Engineer Battalion.
WHAT: Presentation of the Valorous Unit Award
WHEN: Saturday, Sept. 14, 10:00 a.m.
WHO: Soldiers who were assigned to Company A, 164th Engineer Battalion during their deployment in support of Operation Iraqi Freedom, 2005 to 2006.
WHERE: Minot Armed Forces Reserve Center, 3450 2nd St NE, Minot, 58703.
MEDIA: No pre-coordination required. Contact Maj. Amber Schatz 701-426-5205 for additional information.
——
The North Dakota National Guard is a trained and highly motivated force of about 4,000 Citizen-Soldiers and Citizen-Airmen.  We are always prepared to provide ready units, individuals and equipment in support of our communities, state and nation.  Always ready, always there.
###
<< All News