<< All News
Thursday, October 13, 2022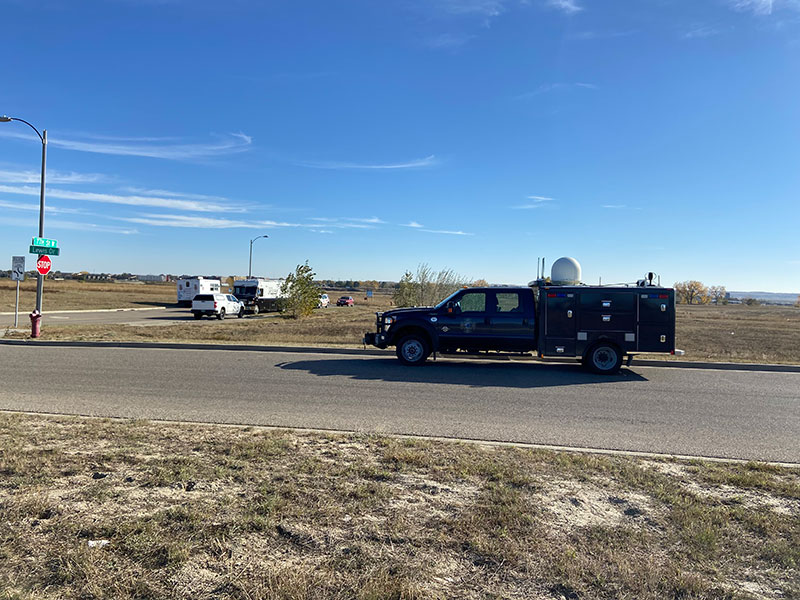 BISMARCK, N.D. — The North Dakota National Guard's (NDNG) 81st Civil Support Team (CST) responded today to a request for assistance from the Williston Police Department. The request came through the Williams County emergency manager to the North Dakota Department of Emergency Services at approximately 6 p.m., Oct. 12.
On Oct. 10, the Williston Police Department discovered explosive materials and other unknown substances in an occupied apartment. The 81st CST was requested to assist in the identification of these unknown substances.
Ten members of the 81st CST traveled from their home base in Bismarck to Williston early this morning to render assistance to the incident commander. The CST's capability includes the ability to analyze both quantitative and qualitative materials to include solids, powders, pastes, gels and liquids as well as a mobile analytical laboratory system, which has identification capabilities of biological, chemical and toxin compounds.
"This is the reason our Civil Support Team exists, to quickly provide expertise assistance to our communities and first responders when needed," said Maj. Gen. Al Dohrmann, North Dakota National Guard adjutant general. "Our highly trained Soldiers and Airmen remain ready by continually training with our civilian partners across the state."
The 81st CST, comprised of 22 fulltime North Dakota National Guard Soldiers and Airmen, stands ready to respond immediately, at any time of day or night, to chemical, nuclear, biological, radiological, and explosive hazards.  
——
The North Dakota National Guard is a trained and highly motivated force of about 4,000 Citizen-Soldiers and Citizen-Airmen. We are always prepared to provide ready units, individuals and equipment in support of our communities, state and nation. Always ready, always there.
###
<< All News