<< All News
Monday, September 28, 2020
Categories:
by Sgt. Michaela Granger, 116th Public Affairs Detachment
N.D. National Guard (NDNG) Soldiers and Airmen worked with emergency services agencies to execute Vigilant Guard August 4-6, 2020. Vigilant Guard is a multi-agency exercise that took place across the state to refine each organizations understanding of operating procedures, evaluate their response capabilities, and improve inter-organization communication. This reflects the state's response to real world events.
Vigilant Guard is an overarching exercise where multiple civil service agencies work together under a dual status command. A Dual Status Commander may command military members from multiple military branches and components. The exercise helps prepares local agencies for emergency responses that go beyond local capabilities, such as the 2011 Minot flood. In these events, the Governor may order the N.D. National Guard to assist.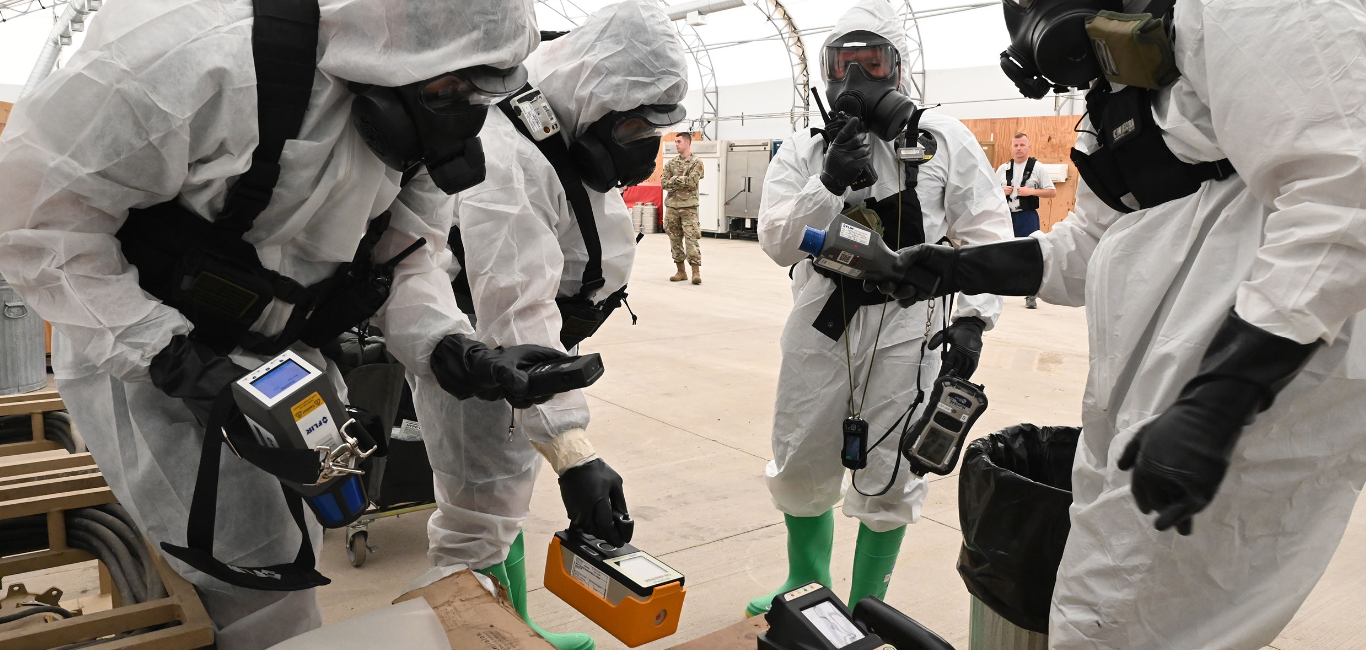 More than 110 Soldiers and Airmen from the NDNG participated in Vigilant Guard, working alongside local emergency service agencies as a single team. The exercises, ranging from cyber security to rescue operations, allowed soldiers to build and maintain relationships with public entities. "The Guard says 'live here, serve here,' and we want to build those partnerships before an event like this happens," Capt. Justin Johnson, 957 Multi Roll Bridge Company said.
"Through these exercises, they now know our capabilities," said Johnson. "It really reinforces what the guard can bring to an emergency situation." Exercises like Vigilant Guard, allow civil service agencies to go through the process of identifying when they should request assistance, how to request assistance and how long it takes for the National Guard to arrive for duty.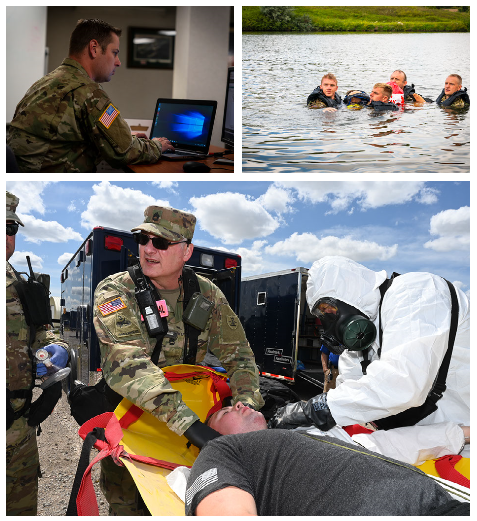 Doing partner exercises builds a foundation for trust and communication between agencies, showcasing the skills of everyone involved in order to have a full scope of resources available to the state of North Dakota. Vigilant Guard allows organizations like the NDNG to hone their skills and show their commitment to the communities of North Dakota. "The Guard is always ready, always there," Johnson said. "That's not just a saying to us; our Soldiers take to heart that they serve their community."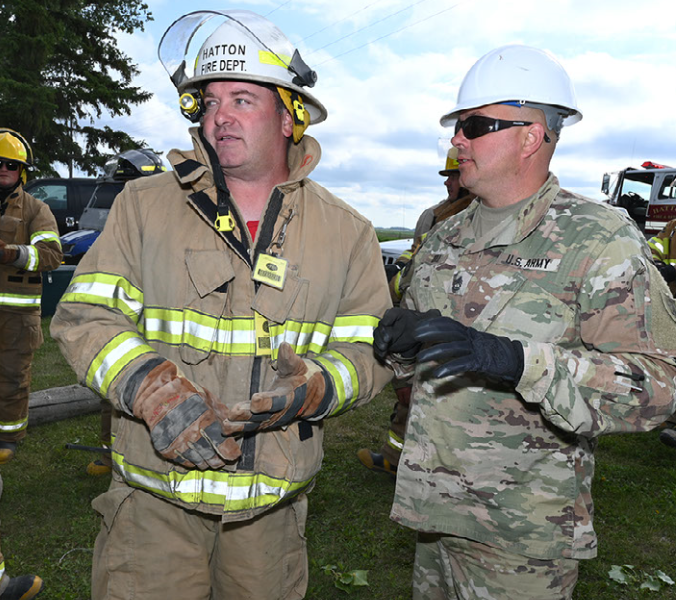 << All News