<< All News
Friday, September 27, 2019 - 02:30 pm
Categories: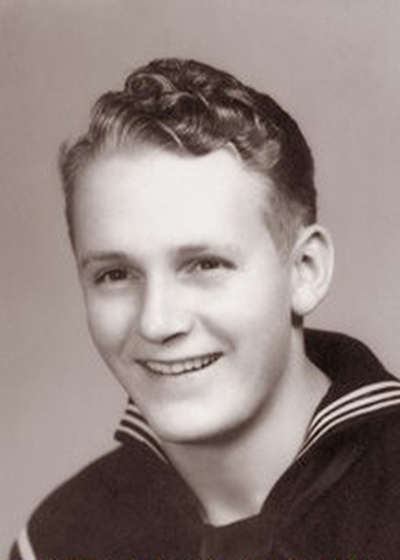 BISMARCK, N.D. — Radioman 2nd Class Floyd A. Wells, a World War II-era Sailor originally from Cavalier, N.D., will be interred at the N.D. Veterans Cemetery on Tuesday, Oct. 1. Wells will receive full military honors during a formal ceremony which will begin at 1 p.m.
The ceremony will be conducted at the flag plaza in the center of the cemetery. In the event of inclement weather, the ceremony will be moved inside to the on-site chapel.
The public and media are invited to attend, but please note that the chapel has an extremely limited area for spectators.
Wells was killed on Dec. 7, 1941 when the Imperial Japanese Navy attacked the U.S. Navy fleet docked at Pearl Harbor, Hawaii. His remains were recently identified by the Defense POW/MIA Accounting Agency.
The U.S. Navy will provide funeral honors during the interment services and handle the dignified transfer at Hector International Airport in Fargo on Sept. 30. The N.D. National Guard Funeral Honors will provide a detail to render a rifle volley salute during services.
For more information, please read Sept. 24 news release USS Arizona Sailor Accounted For From World War II. Wells' obituary is online courtesy of Askew Funeral home in Cavalier.
The North Dakota Veterans Cemetery was established by an act of the 1989 North Dakota Legislative Assembly. The cemetery was opened July 1992, and is administered by the Office of the North Dakota adjutant general.
Interment Ceremony
WHAT: Interment services for Radioman 2nd Class Floyd A. Wells, U.S. Navy.
WHEN:  1 p.m., Tuesday, Oct. 1.
WHERE: N.D. Veterans Cemetery, 6.5 miles south of Mandan, N.D., on Highway 1806.
MEDIA: No pre-coordination required. Bill Prokopyk will be on site, 701-220-7277.
——
The North Dakota National Guard is a trained and highly motivated force of about 4,000 Citizen-Soldiers and Citizen-Airmen.  We are always prepared to provide ready units, individuals and equipment in support of our communities, state and nation.  Always ready, always there.
###
<< All News