<< All News
Monday, September 28, 2020
Categories:
by Spc. Thea Jorgensen, 116th Public Affairs Detachment
When you enlist in the N.D. Army National Guard (NDARNG), Soldiers choose a military occupation specialty (MOS). These jobs can range from cyber security to military police. But in the NDARNG, there is a small unit whose mission is to tell the Guard story. The 116th Public Affairs Detachment (PAD) is an eight-Soldier unit made up of broadcast and print journalist specialists. I am fortunate to be one of those eight.
On the surface, the job of Public Affairs appears to be as simple as snapping a photo. But what often goes unnoticed is the hours of editing required to produce each product. The meticulous task of breaking down hours of raw video footage into a three minute video can be daunting. Our objective is to fulfill the commanders' intent while also communicating the story in a manner that is entertaining and effective.
Our job and products are ever-evolving. From news-style broadcasting to live social media posts, how and what we do has changed over the years, but the why remains the same. The members of the 116th PAD are trained Soldiers, historians, photographers, videographers, and storytellers. Everything we capture is archived for historical purposes. Our work is also vital in marketing and recruiting by showing potential recruits the professional and personal opportunities that are available to them within our organization.
These same photos and videos often act as subtle reminders to Service Members on why they serve. The job of the 116th PAD is to capture moments in time that showcase the incredible obstacles Soldiers and Airmen overcome while pushing their absolute limits. Within a matter of 5 seconds we can depict exhaustion and endurance in one photo while capturing the excitement of competition and camaraderie in the next.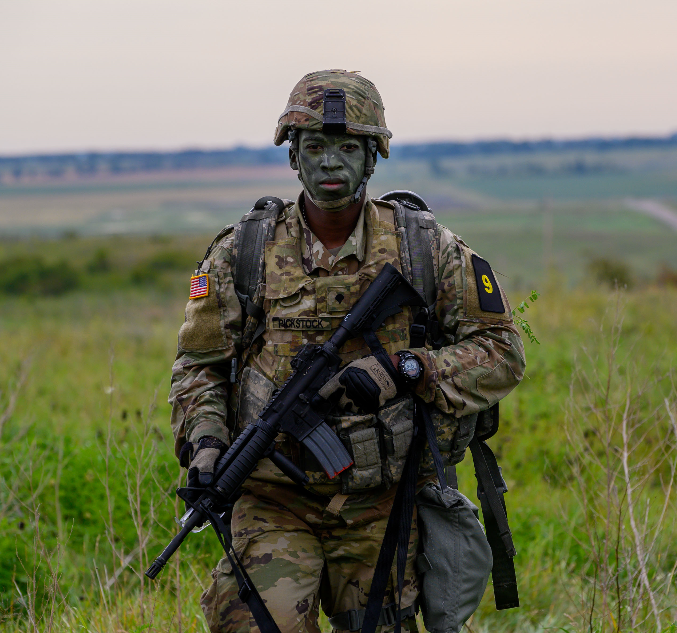 Another component of the 116th PAD's mission is the archiving of our State and Federal missions and operations. One example is our involvement in the National Guard Bureau's State Partnership Program with countries like the Togolese Republic in west Africa. By efforts such as these, we are able to use stories and photos to remind our Soldiers and their families that what they are doing truly matters.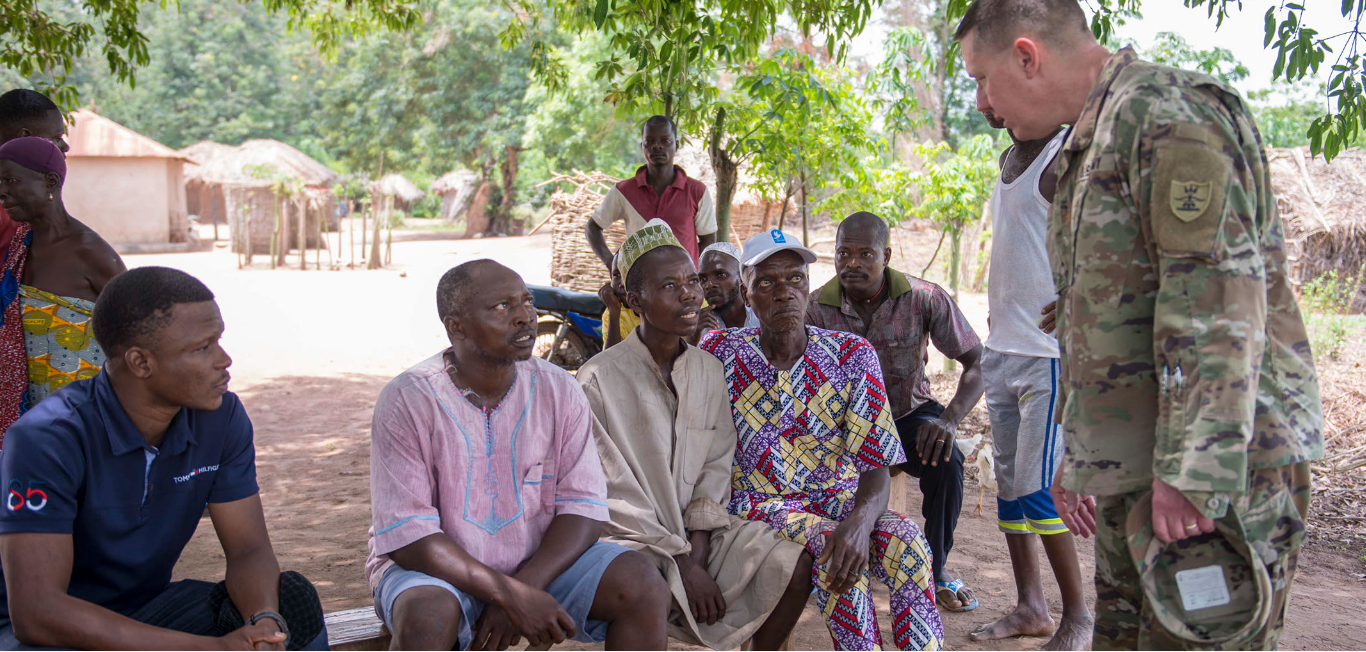 Another component of the mission is to showcase the incredible things our Guard members have accomplished in support of their communities in times of emergencies. Whether it's supporting mobile testing in a global pandemic, or assisting local authorities in their fight with flooding, we are responsible for documenting important moments.
We are tasked with creating content that connects the NDNG with the world. For us this means capturing a moment in time that will live forever. From recording Soldiers during a 12-mile ruck march, to capturing photos during a return from deployment; it is an honor to do this job. Being in the PAD is about taking pride in the work that we do while showcasing the things that make our organization special. To be responsible for such a task requires a great deal of commitment. Overcoming a personal fear of heights or water to get the perfect photo is a small price to pay to tell such a story.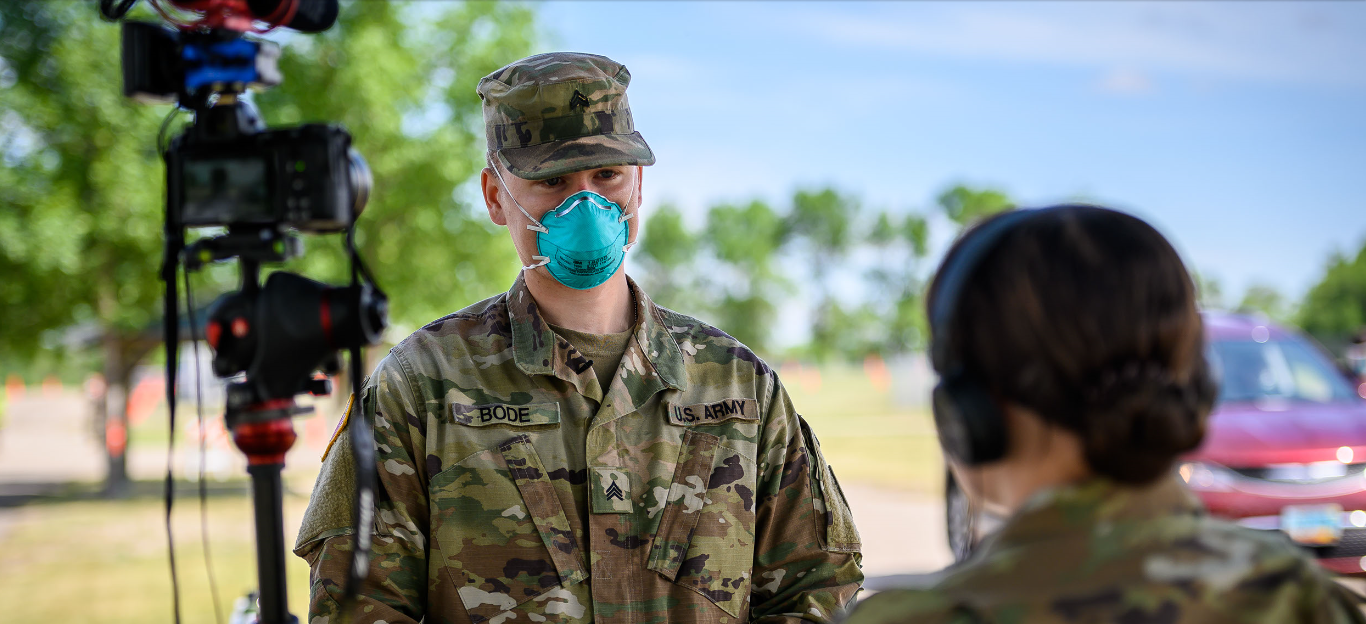 If you ask anyone who has served in the 116th PAD about their time in the unit, they will say that it is one of most full-filling jobs in the military.
<< All News