<< All News
Monday, July 26, 2021
Categories: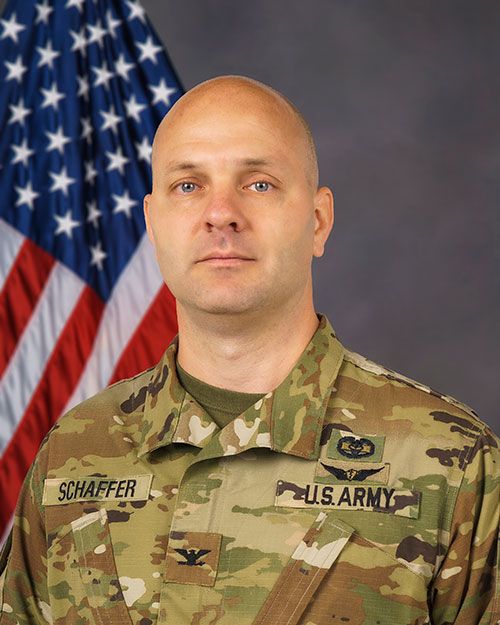 CARLISLE BARRACKS, PA. — Colonel Todd W. Schaffer, a Carrington, North Dakota native, completed the two-year distance education program, receiving a master's degree in Strategic Studies from the U.S. Army War College at Carlisle, Pa. with a master's degree in Strategic Studies on July 23, 2021.
The Army War College provides the Army's senior professional military education. Lt. Gen. Laura Potter, Deputy Chief of Staff for intelligence of the U.S. Army, presided and spoke to the class of 382 senior officers, international officers, and civilians serving at the Senior Executive Service level or above.
Schaffer, who was designated a distinguished graduate of the course, has been a member of the North Dakota Army National Guard since 1990 and is currently assigned as the Army State Surgeon. He's a Veteran of two deployments to Iraq and two to Afghanistan. In his civilian job, Schaffer is a physician and vice president of the clinic at Sanford Health in Bismarck.
——
The North Dakota National Guard is a trained and highly motivated force of about 4,000 Citizen-Soldiers and Citizen-Airmen.  We are always prepared to provide ready units, individuals and equipment in support of our communities, state and nation.  Always ready, always there.
###
<< All News